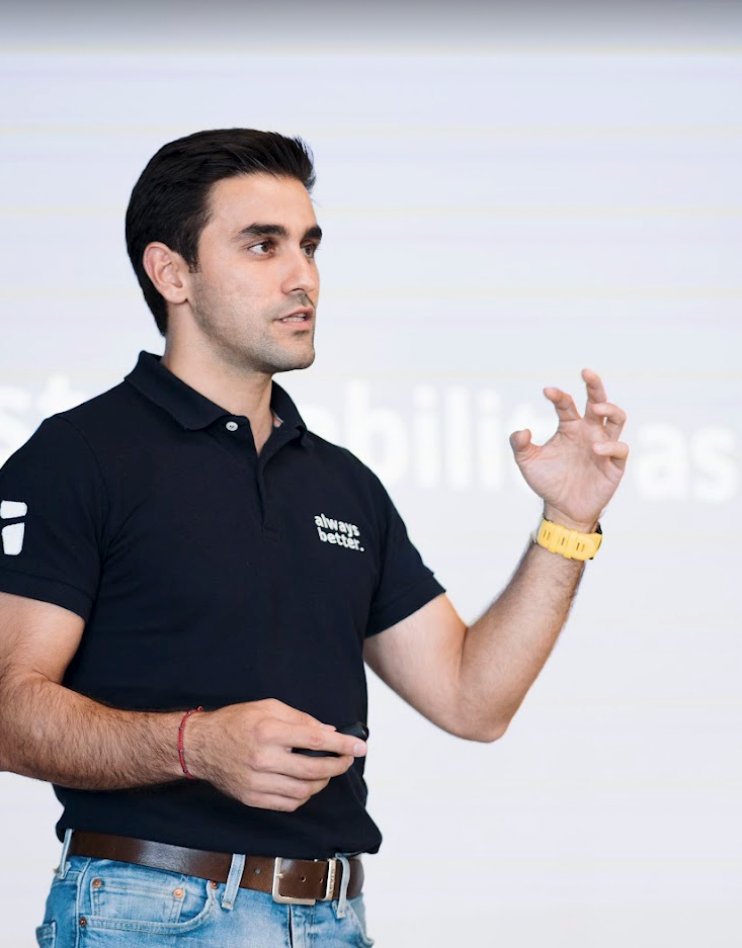 Umutcan Duman
Co-Founder & CEO, Evreka
Co-founder and CEO of Evreka, Umutcan Duman was born in İzmir, in 1991. He graduated from İzmir Science High School and from Middle East Technical University with a Bachelor of Science in Industrial Engineering in June 2015. During his education period, he participated in many national and international events. After he worked at Iskolig.com as an intern and his ongoing contributions as a remote worker, he got more serious about his entrepreneurial adventure that he started during his preparatory school and he founded his first endeavor, Stajup. After the failure of it within 8 months, he proceeded to establish EVREKA learning by failure without any breakpoint. Currently, with the vision of designing smart waste management and digitizing waste management, he has maintained his operations for 6 years together with his dynamics team.
In his personal life, he became entitled to get TEV Outstanding Achievement Scholarship which is the most prestigious scholarship in Turkey and he was entitled to attend Girişimcilik Vakfı Fellow Programme which selects 40 fellows out of thousands of applicants. Furthermore, Fortune Turkey received the 40 under 40 & Forbes Turkey 30 under 30 awards.
Currently; he maintains his life as co-founder and CEO of Evreka, runner of Ankara Koşuyor and coffee lover.