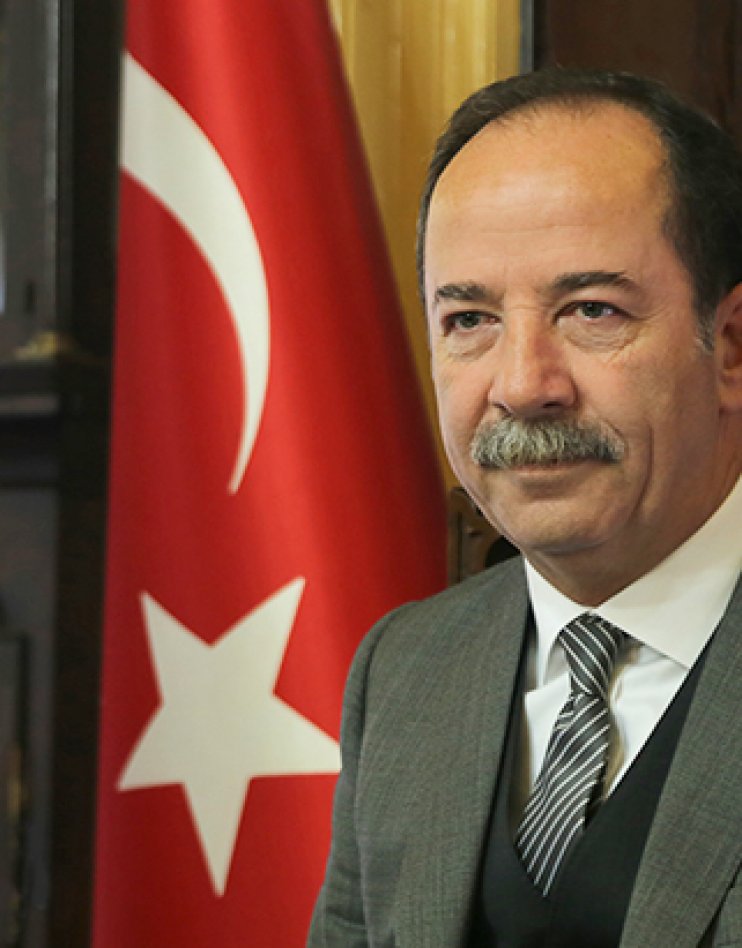 Recep Gürkan
Mayor, Edirne Municipality
He was born in 1964 in İpsala, Edirne. He completed his primary and secondary education in İpsala. He graduated from Trakya University School of Education in Edirne in 1983 and Anadolu University Social Sciences Department in 2001. Between 1998-2003, he worked in Edirne Directorate of National Education as branch manager and deputy director of national education.

In 2004, he worked as the Director of Provincial Planning and Coordination of Edirne Governorship, he took part in Edirne Governorship Cross Border Cooperation activities and European Union education and youth programs. He also served as the Secretary General of the Thrace Development Union established by the governorships of Edirne, Tekirdağ and Kırklareli. In 2005, he was appointed Secretary General of Trakya University. He resigned on March 10, 2011 to become a candidate for CHP Edirne deputy candidate. He served as the rapporteur of the University Executive Board and the University Senate. He served as founding member of the board of Trakya University Technology Development Zone, Teknopark A.Ş.
He was the founding member and director of many non-governmental organizations such as Edirne Atatürkist Thought Association, Edirne Contemporary Life Support Association, Edirne Culture and Solidarity Association, Edirne Tourism Association, Edirne Photography Art Association.
Between 1990 and 1995, he served as the founding member and director of Edirne Provincial Presidency of Eğitim-İş and Eğitim-Sen Headquarters. In 2011, he was elected as an MP from CHP Edirne. He served as a member of the National Education, Culture, Youth and Sports Commission in Grand National Assembly of Turkey
Since 2014, he has been serving as the Mayor of Edirne.