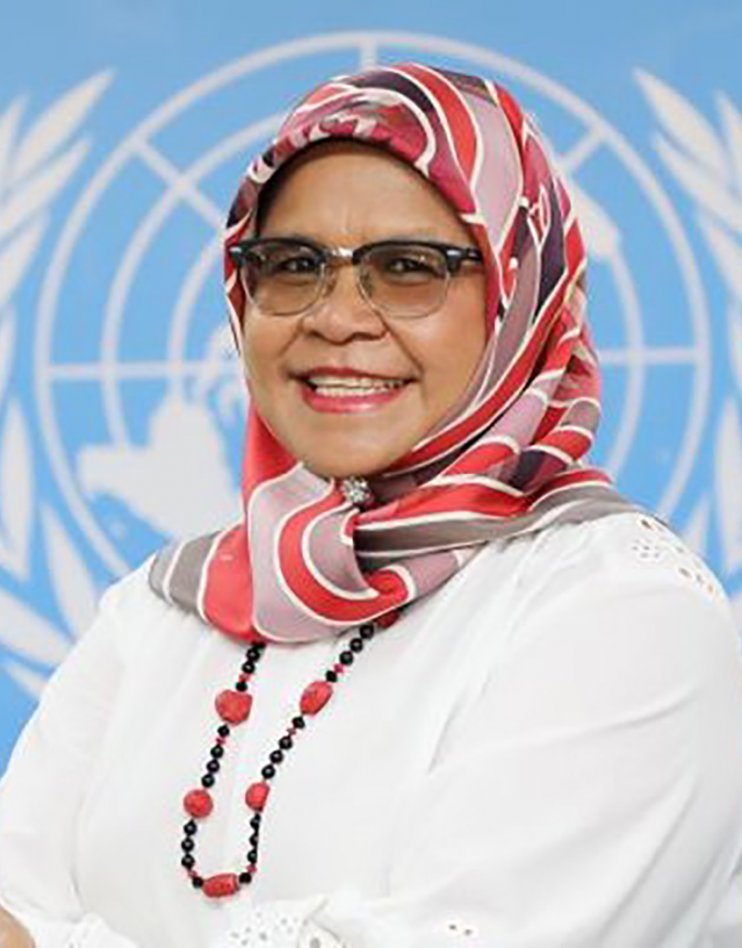 Maimunah Mohd Sharif
Executive Director, UN-Habitat
Ms. Maimunah Mohd Sharif is the Executive Director of the United Nations Human Settlements Programme (UN-Habitat). She was appointed at the level of Under-Secretary-General by the Secretary-General, following an election by the General Assembly on 22 December 2017.
Prior to this appointment, Ms. Sharif was the Mayor of the City Council of Penang Island, Malaysia. In 2011, she became the first woman to be appointed President of the Municipal Council of Seberang Perai. As mayor, she led the Municipal Council of Seberang Perai to achieve its vision of a "cleaner, greener, safer and healthier place to work, live, invest and play." She is a champion of Gender-Responsive Participatory Budgeting and Planning, integrating gender perspectives into the governance process.
Ms. Sharif began her career as a town planner at the Municipal Council of Penang Island in 1985. In 2003, she was promoted to Director of Planning and Development, a position she held until November 2009. As Director, she was responsible for the preparation of structure and local plans and was directly involved in the development management of Penang City's projects and landscape. She also led a team which planned and implemented urban renewal projects in George Town. In November 2009, as its General Manager, Ms. Sharif established George Town World Heritage Incorporated and managed the George Town World Heritage Site, which was inscribed by UNESCO in July 2008.
Ms. Sharif holds a Bachelor of Science with Honours in Town Planning Studies from the University of Wales Institute of Science and Technology, UK and a Master of Science in Planning Studies from the Malaysia Science University. She has received several awards, including, "Planner of The Year 2014" by the Malaysian Institute of Planners, the 2016 Global Human Settlements Outstanding Contribution Award during Habitat III in Quito, for her contribution in sustainable planning in Seberang Perai and from the Penang State Government. On 11 January 2018, she received an award from the Malaysia Book of Records recognizing her for being the first Asian woman to be appointed as Executive Director of UN-Habitat.