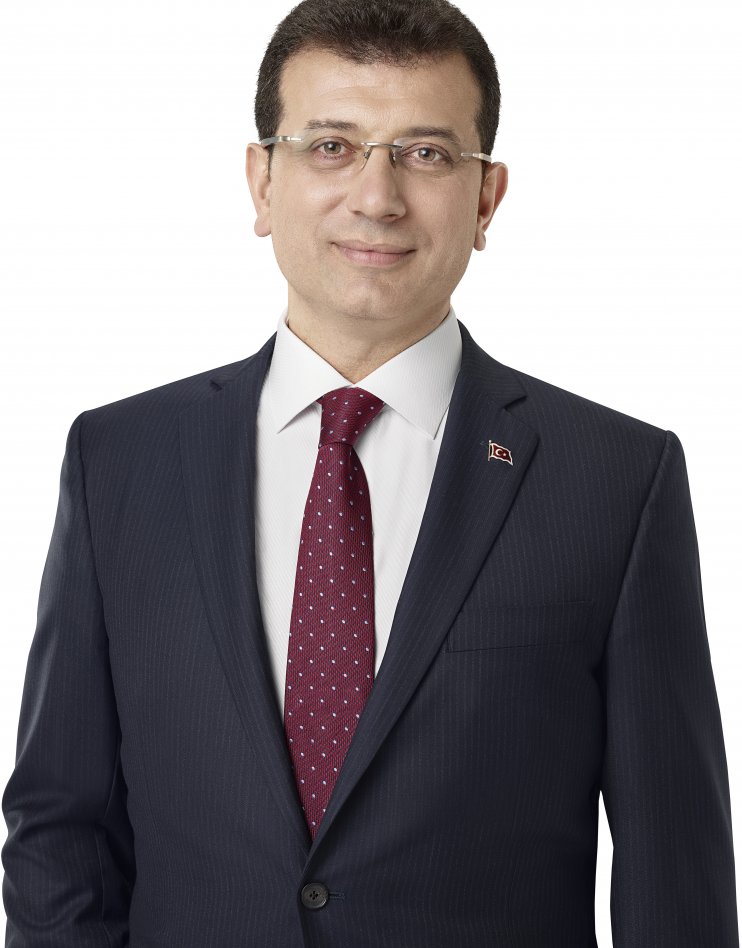 Ekrem İmamoğlu
Mayor, Istanbul Metropolitan Municipality
Ekrem İmamoğlu was born in the Cevizli village of Trabzon's Akçaabat district in 1970. He graduated from Istanbul University with a Bachelor's degree in Business Administration. He completed a Master of Science degree in Human Resources Management in the same university.
In 1992, while still a graduate student, Mr. İmamoğlu started working for the family business. He led housing and urban planning projects. While leading these projects, he encountered numerous problems stemming from local affairs, which led him to his decision to enter politics.
Mr. İmamoğlu joined the main opposition Republican People's Party (CHP) in 2009. In the March 30 local elections in 2014, he was elected Mayor of Beylikdüzü. Between the years 2014-2019, he realized a wide range of projects that transformed the appearance of the Beylikdüzü district.
In the local elections of March 31, 2019 Mr. İmamoğlu garnered 48.82% of the total votes and was elected Mayor of Istanbul.
Nevertheless, following the objections made by the ruling party, the Supreme Board of Elections annulled Mr. İmamoğlu's mandate on his 18th day as Mayor, relying on a decision that went against its own legal precedents. YSK ruled for an election re-run for June 23, 2019.
On June 23, he achieved an even more successful result than March 31, and was elected Mayor with the support of 54.2% of the voters. This election became a milestone for the democratic future of both İstanbul and Turkey.
Ekrem İmamoğlu is married with three children and has been living in İstanbul since 1988.