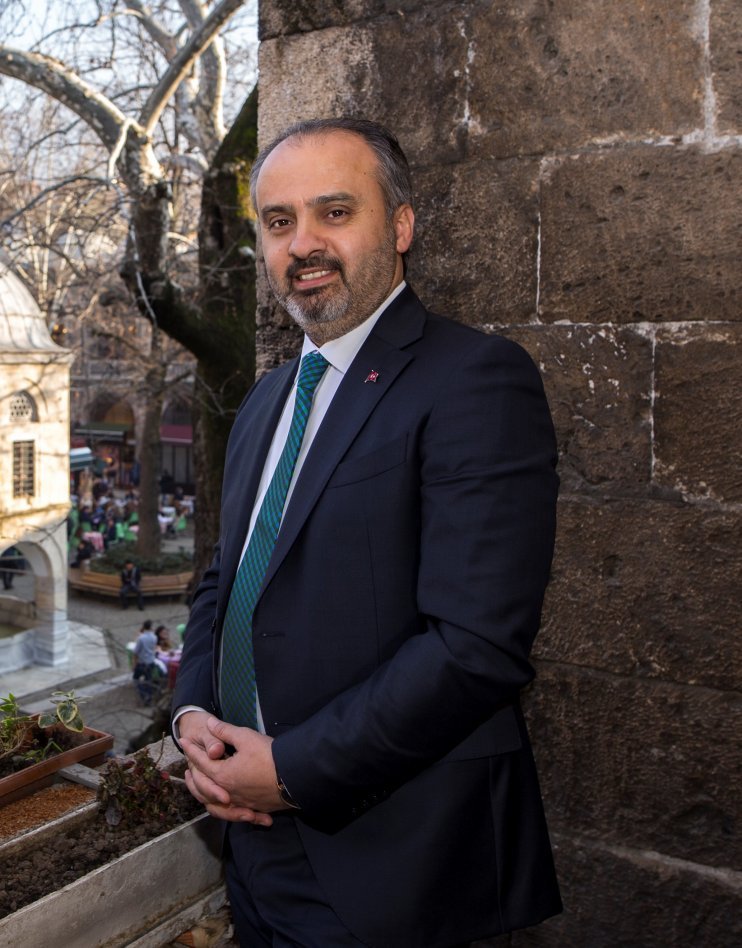 Alinur Aktaş
Mayor, Bursa Metropolitan Municipality & President, Turkish Healthy Cities Association
Alinur Aktaş was born in Bursa-İnegöl in 1970. He completed his primary, secondary and high school education in İnegöl. He graduated from Uludağ University Faculty of Economics and Administrative Sciences. Aktaş, who completed his master's degree in Kütahya Dumlupınar University Graduate Education Institute, Department of Public Administration, is an Independent Accountant and Financial Advisor.
After working as a senior manager in the furniture sector for many years, he started business with the furniture company he founded with his partners. He continues his active business life in his construction-building materials company.
His political life started in 2002 as a founding member of the Justice and Development Party Board of Directors, and was elected as the Mayor of İnegöl from the same party in the local elections of 2004. Aktaş, who successfully served as the Mayor for 3 terms with visionary projects in economy, commerce, tourism, industry, education, sports, infrastructure and superstructure and city branding, was selected as the 'Mayor of the Year' many times for the projects he carried out in different fields.
He was appointed as the Mayor of Bursa Metropolitan Municipality in the extraordinary session held in Bursa Metropolitan Municipality Council on November 02, 2017, and was elected as the Mayor of Bursa Metropolitan Municipality in the local elections of March 31, 2019. Alinur Aktaş is also the President of Bursa Culture and Tourism Promotion Association and Turkish Healthy Cities Association.